Are you looking for the best Steam Generator Iron for Hard Water?
Finding an anti-scale iron for hard water is not easy. There are so many options to choose from.
But a reliable brand with top-notch service availability is our main concern.
We've listed some of the best steam generator iron for hard water according to their price, ratings, and user reviews.
The list gets updated once a month to reflect the new products.
Best Steam Generator Iron for Hard Water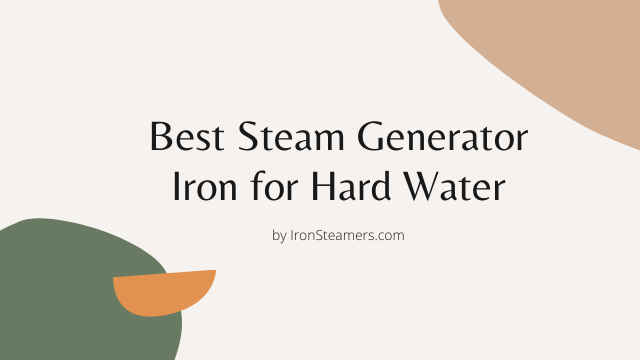 Top 10 Steam Generator Iron for Hard Water
Morphy Richards 332013 model is one of the best iron for hard water. It comes with 2400 watts of power, a 2.2 L water tank capacity with a 200 g steam output.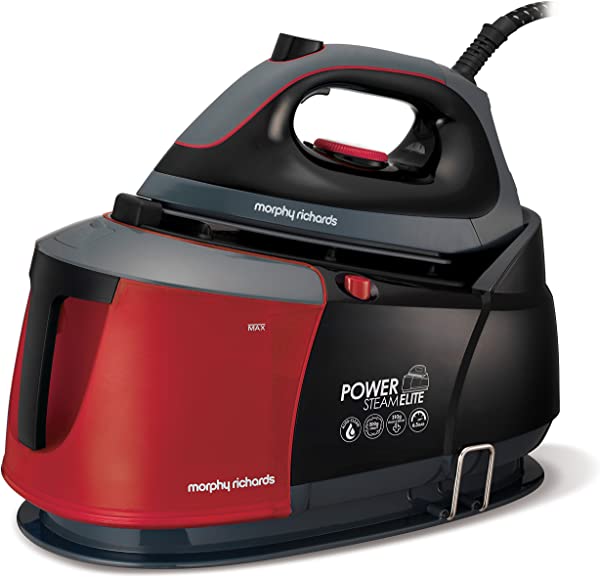 It comes with 2400 watts of power so it can heat up quickly.
The 2.2 L water tank can heat up within 30 seconds to iron your clothes.
If you are looking for the best iron which can fight limescale, then this Rowenta DW5080 will be your best friend.
Rowenta is a popular Ironing company since 1988 and their products are no doubt good, I am personally using their iron for my laundry business.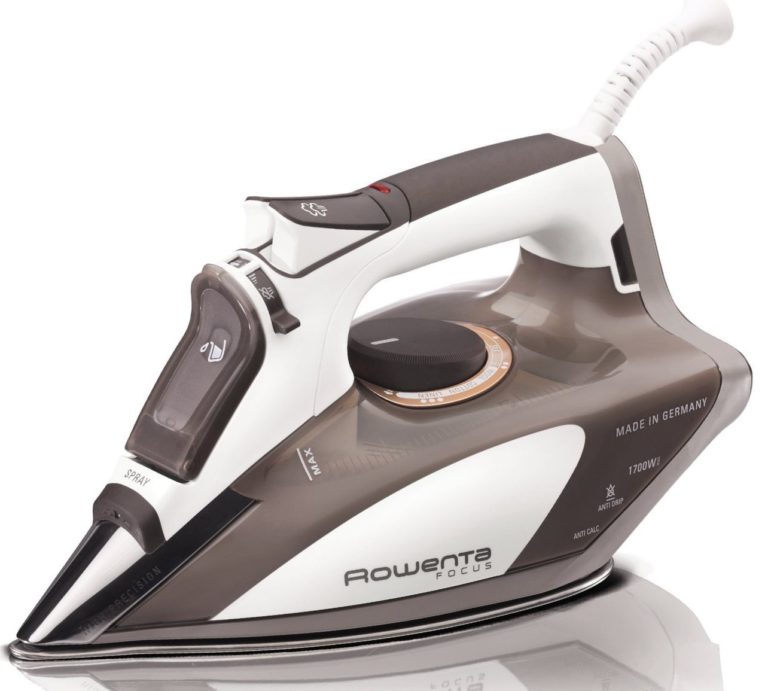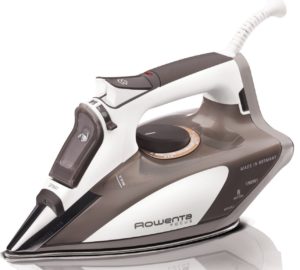 This Rowenta DW5080 comes with 400 holes in the soleplate and can spread 100g of water steam per minute.
The steam can penetrate your clothes fabrics more easily (means no wrinkles on the clothes). The soleplate is made up of stainless steel and has an anti-calcium coating in it and the water tank.
You can use hard water, tap water, and distilled water with this iron but make sure the water is clean and contains no hard particles.
Hard particles blocks holes and water can drip from there. Though this model has anti-dripping function prevention is better than cure right?
This Rowenta DW5080 model comes with two auto-off/fail-safe systems and saves 20% more energy.
When the iron is placed in a horizontal position it is automatically off after 30sec. and when in resting position, it auto-off after 8 mins.
Most of the Rowenta irons come with an auto or self-cleaning mechanism, which removes minerals, and impurities that build up on the reservoir.
Another Rowenta Steam Ion with 1800 Watt power is best for everyday use for quilters. This model has very similar features to the Rowenta DW5080 model.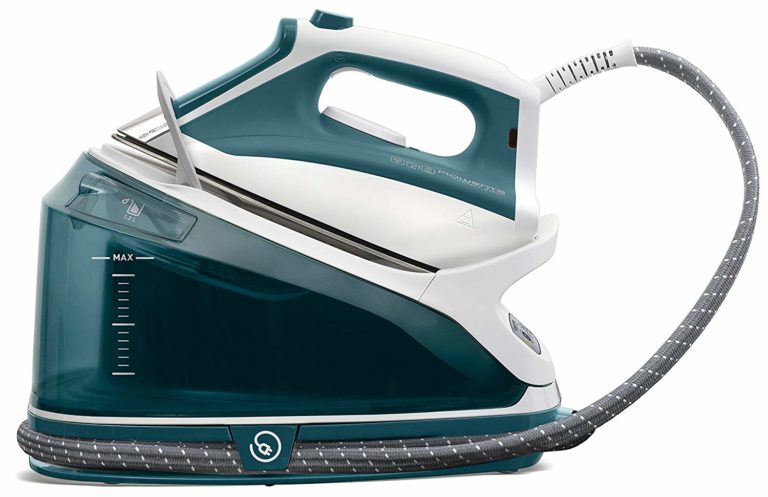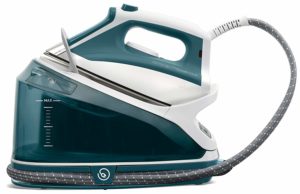 This model has a water tank capacity of 40 Oz or 1.2 lit. which can be used for 90 minutes of steaming.
It can steam 120gmins which is the best for quilters and jeans fabrics. The iron needs 3 mins to heat up when the water tank is full.
Rowenta DG7530 is an updated model and can save electrical energy in 3 ways by using the auto-shutoff feature- 8min if left on the heel, 30 sec if left onboard and 30 sec if left on the side.
It has an indicator panel that indicates when the water tank needs refilling and when self-cleaning is required.
It has protection like anti dripping, and anti-calcium and has built-in storage for the cord.
Panasonic is a good name in the Home and Kitchen industry. This Panasonic NI-W810CS comes with a ceramic soleplate that can ironatn 360 degrees. It uses 1500 Watts of power to steam iron.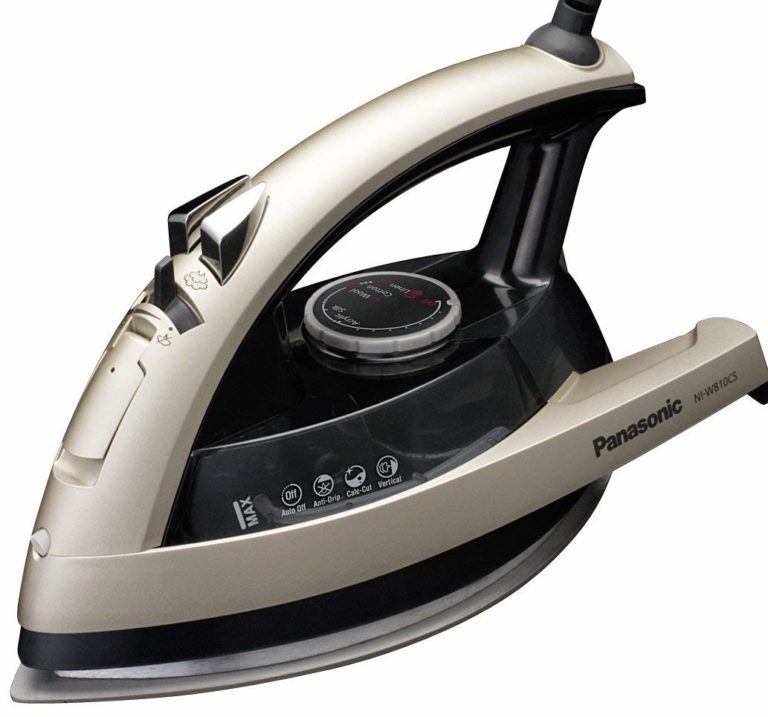 This model has 3 adjustable steam settings- high, low and dry. So this steam iron can be used as a dry iron also.
It has a spray nozzle in the nose and a self-cleaning system. It also has protection from limescale which is buildup because of hard water.
It has a 3-way shutoff feature like Rowenta models- in flat position (after 1 minute); inside position (after 1 minute); in heel-rest position (after 10 minutes).
The iron has an ironing temperature range of 176 to 392 degrees F with a rated power of 12.5 Amps – 1500 Watts. This model weighs around 3 pounds.
If you're a seasonal ironing user and looking for low-budget iron, then this T-fal model is the best option for you.
This FV2640U0 uses 1800 Watt power to steam and comes with ceramic soleplates on this low budget.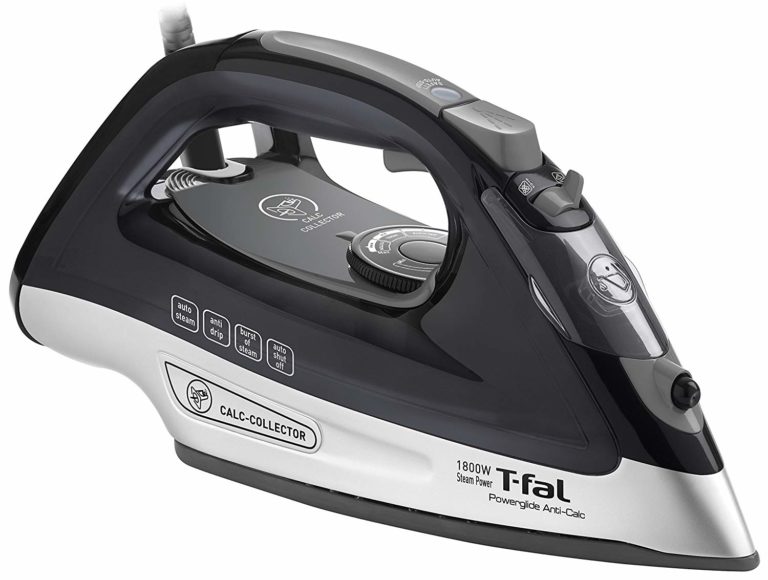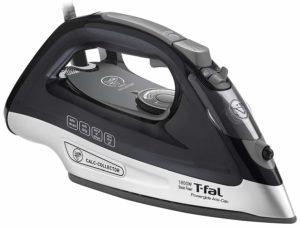 It has an ananti-drippingg feature, with a self-cleaning system to prevent residue buildup in the water tank.
This model has a steam spreading of 110 g/min. The iron can also be used as a vertical steamer. The water tank has a capacity of 9 Oz. this model weighs around 4.02 pounds.
This iron uses an innovative calcium collector. It catches loose mineral deposits to ensure clean steam and long-lasting performance. This iron has a vertical steaming feature to remove wrinkles.
Black and Decker irons are affordable yet feel premium. This D3500 comes with Dual Plate Design where two plates are used to generate heat.
The inner plate is used to heat the water and the outer plate is used for ironing fabrics.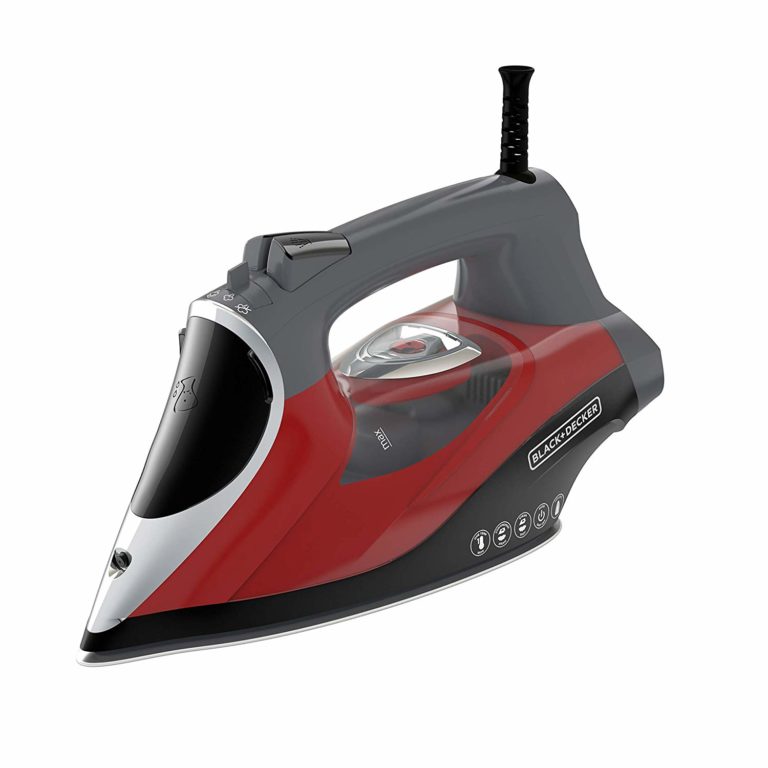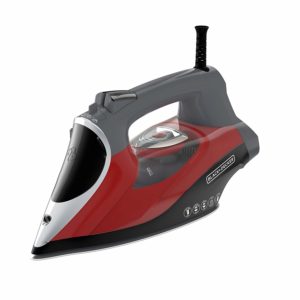 It also has features like auto shutoff, anti-dripping, vertical steaming, etc. The iron weighs around 3.26 pounds.
I hope you like these steam irons for hard water areas. Let me know if you've any questions about irons and their problems.
Conclusion
We hope that you've found the best hard water Steam Generator Iron for your use.
If you've any doubts please comment below.