Can you use a Clothes Steamer on your Face?
Using steam as a facial treatment is growing day by day. Steam helps you open up pores, deep cleaning your face & hydrating your face.
The face is one of the sensitive skin that you need to take good care of. Facial Steamers can help you a lot in this case.
But what happens if you have a clothes steamer at home and want to steam your face with that?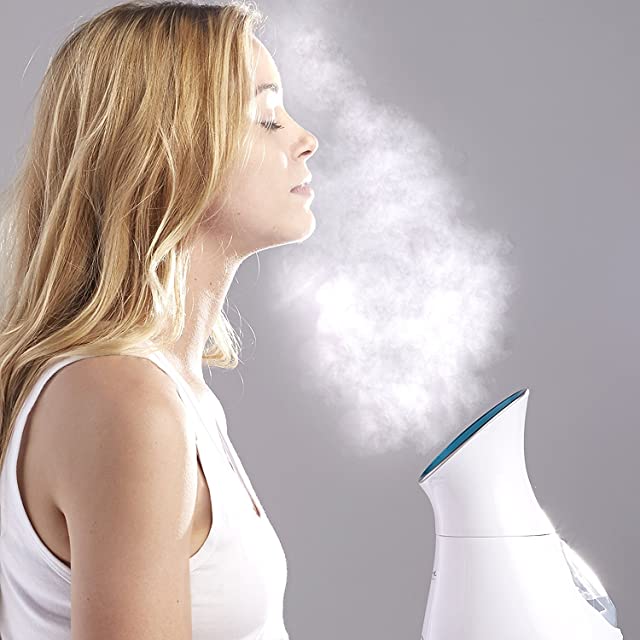 Can I Steam My Face with a Clothes Steamer?
It is not recommended to use a clothes steamer to steam your face. Clothes steamer comes with higher wattage and temperature, it can burn your face easily. When you compare a fabric steamer with a clothes steamer, they are less in terms of wattage & temperature and are not so harsh on your skin.
Can you steam clean your sofa fabric with a clothes steamer – let's find out here.
How Facial Steamers works?
Facial Steamers works by heating the water and converting it into steam. Then it has a nozzle from which the steam will come out at minimum steam pressure and you can take your face near that but maintain a distance of 20 cm -25 cm or 18 inches.
Note: If you're feeling burning at any point, stop taking steam and wash your face with normal water.
How Clothes Steamers works?
Clothes steamers also work by converting water into steam. They are operated in high wattage at high steam pressure & temperature, to remove wrinkles out of clothes. The steam temperature is way more than 100 C/212 F.
It is never recommended to use a clothes steamer on your face. Even hanging curtains & drapes are unwrinkled by keeping a distance of 10-20 cm.
Can I use clothes steamer as a humidifier?
Yes, you can use a clothes steamer as a humidifier. However, remember to place the clothes steamer away from you as don't spray it near walls. Steam output of clothes steamers are dangerously high temperature and may burn your skin.
Best Facial Steamer – NanoSteamer
NanoSteamer is one of the best facial steamers that you can use. This budget-friendly model comes in 3 different settings -warm towel, facial steamer & humidifier for the best use case.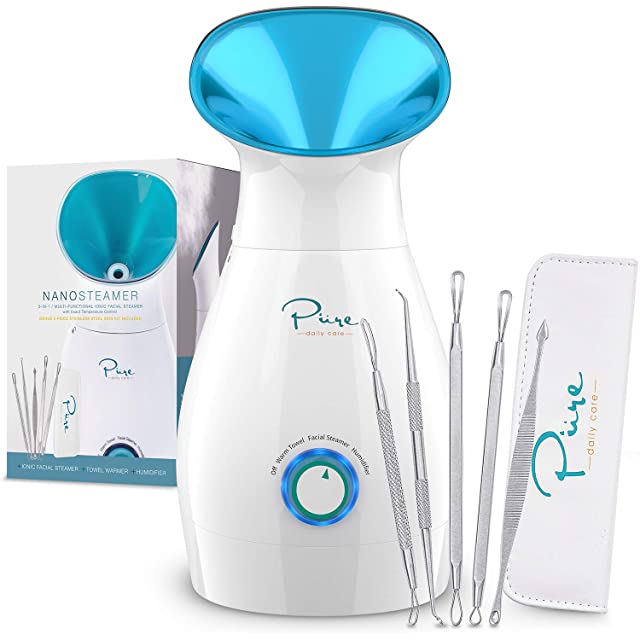 5 piece stainless steel blackhead and blemish extractor kit is included with every Nanosteamer makes it really useful if you want to face steam at home.
The 250 ml water tank allows for 30 minutes of working time with a completely silent operation. It also includes an auto-shutoff sensor that powers Nanosteamer down when water runs out.
It comes with 1 NanoSteamer Facial Steamer, 5-piece stainless steel skin kit with a storage pouch, Power cable, Instruction and support manual in the package.
Conclusion
You cannot use a clothes steamer as a facial steamer but you can use it as a humidifier. Because of high temperature & more steam output remember to wear protective clothing when humidifying your house.
I hope this article solved your query, if you've any questions regarding this comment below.