Looking for Powerxl iron reviews online?
Is it any good or just marketing hype?
Then you've come to the right website. In this article, I'm going to review a Powerxl iron and going to show you the merits & demerits.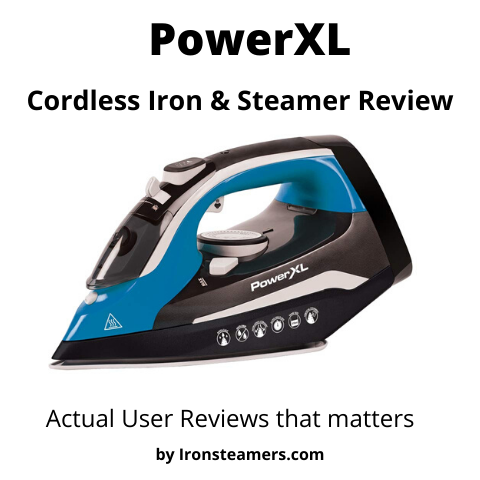 Also, I'm going to list down all the power xl irons available on the market and then review them one by one.
PowerXL Iron Reviews
The PowerXL cordless iron comes with 1500 watts of power, 200 ml water tank capacity. It is best for occasional usage. Actual buyers are facing quality issues with the model after using it for 2-3 months in a row.
It looks like they need to build a more robust cordless iron that will last long. They are new in the market and people are buying as seen on tv commercials.
They need to build their trust with great after-sales service. You can read more reviews from Amazon.com. (affiliate. link)
First, we are going to discuss the features this cordless iron have, then we are going to discuss features that could have been better or don't have in this iron.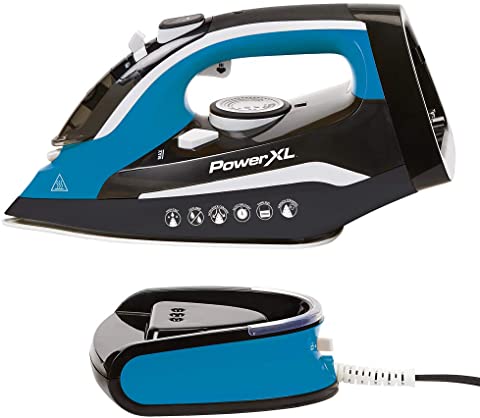 Features:
This iron has 1500 wattage power which means the iron gets heated up pretty quickly. The higher the wattage, the more easily heated up.
While you're ironing you'll need a quickly heated up steam iron so that you can effortlessly iron your clothes. However, the heat is not constant, you've to put it on the charging base within 15 seconds.
This iron gets a ceramic non-stick soleplate, which in turn gets an extra smooth glide with the ultra-strong and scratch-resistant material that retains heat for ironing while protecting delicate and heavy fabrics.
Anti Calcium Steam Iron with Self Cleaning System gives you high performance steaming and dry ironing day after day. Anti-Drip System prevents leaking when ironing at low temperatures.
Cordless irons have a small water reservoir compared to corded iron. This iron has a total 200ml water reservoir and gets heated up within 2 minutes.
It's a lightweight cordless iron and easy to use for verticle steaming. It uses a high-intensity steam burst with 19 optimized steam release points to relax and smooth wrinkles almost instantly for the best results.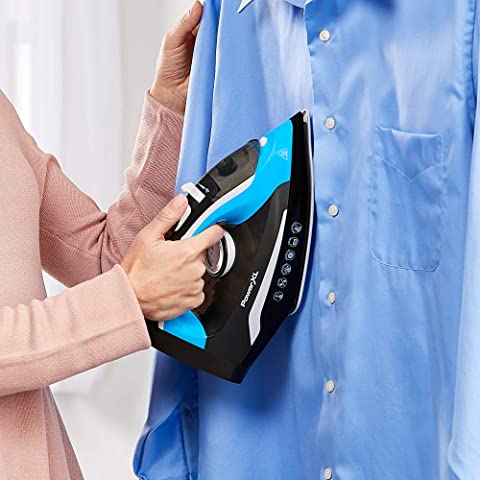 The PowerXL Cordless Iron is the perfect steam iron for garments or drapes- you no longer have to remove them from the hanger.
Auto shutoff is an industry-standard feature that every iron should have for safety purposes. The Power Xl iron is no exception in this. The auto-shutoff feature is useful when you've children at home. The iron shut off automatically when not in use for a specific period of time.
Cordless irons have two parts – a recharging base & the iron itself. The iron sat on the recharging base when heated up completely shows a light indicator and can be used to iron your clothes.
When it comes to portability, this PowerXL model is at the top. The iron weighs around 1.8 lbs without its charging base. With the base attached, the unit weighs 2.6 lbs.
PowerXL Iron Alternatives
We have already covered the best cordless irons available to buy online. We recommend Panasonic NI-L70SRW. It comes with 1600 watts of power.
Also, Panasonic is in the market more than the PowerXL brand.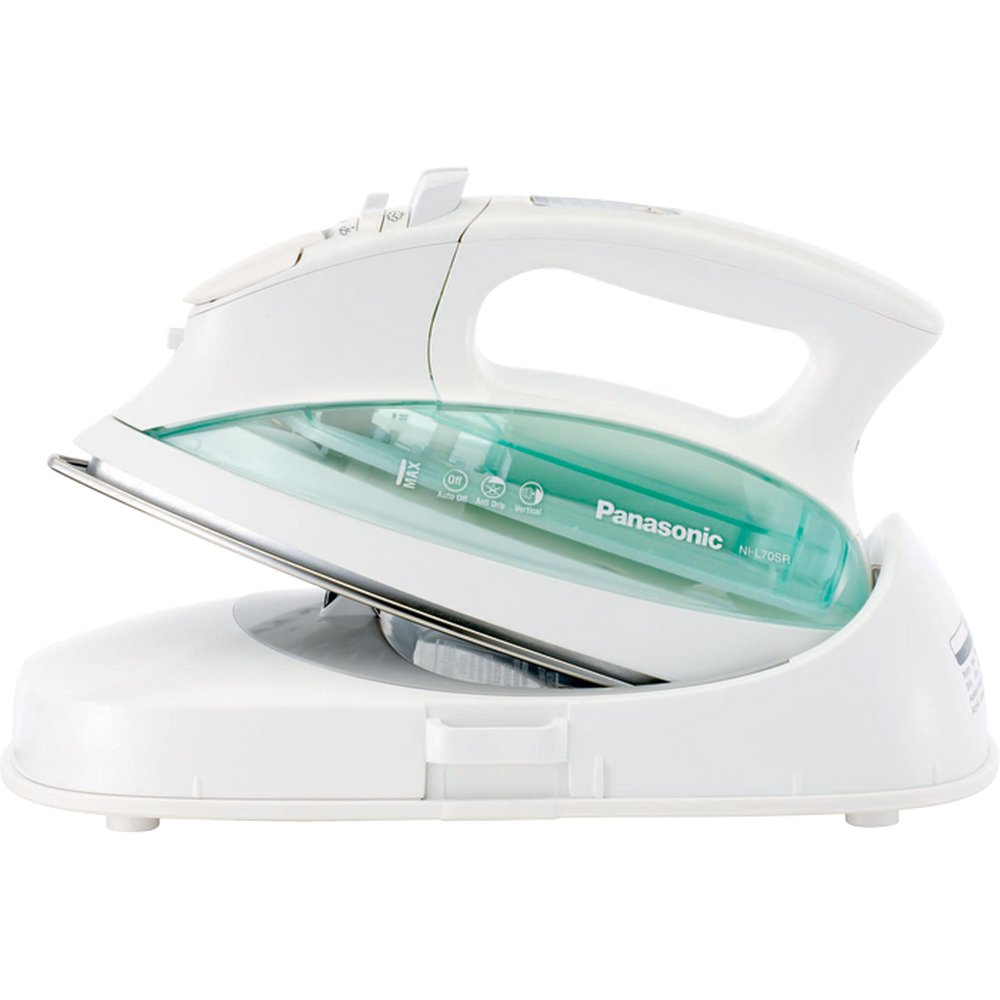 Power XL Iron FAQs
How to turn on power xl iron?
First, pour water into the water tank. Then turn on this iron by connecting it to a nearby power supply. After that, it should be heated to its preset temperature and will indicate when it's heated properly to use. Now you can use it.
How to fill water on PowerXL Cordless Iron?
This iron comes with a 200ml water tank. Open the water tank cap located on the front side of the iron and fill it with tap water or distilled water. Using any water purifiers' water not recommended.
Is the power xl iron any good?
The Powerxl iron is best for travel purposes. It comes with 1500 watts of power & 200 ml water tank. However, their customer support and past sell usage are worse than other brands – I don't recommend it to my readers.
Why is PowerXL Iron not heating up?
The first thing you should check for is a faulty cord. Power XL irons are suddenly not heating up maybe because of a faulty circuit board or the heating coil is damaged. Contact customer support of PowerXL.
You can also read our guide on why is iron not heating up. It includes steps to know the cause of your iron's heating problem.
What could have been better with Power XL cordless iron steamer?
As we have discussed earlier that we are going to discuss what could have been better with this iron, so here it goes:
If the water tank capacity is higher then this iron could do better in this segment. The Panasonic L70SRW is better.
This iron is portable, lightweight and that's when it needs a carrying case for better usability. But the iron does not come with a carrying case.
Is it have Anti Calcium feature for hard water?
Yes! The PowerXL comes with an anti-calc feature with a self-cleaning system that will solve hard water issues.
Is PowerXL Cordless Iron value for money?
Yes! PowerXL Cordless Iron and Steamer is the best value for money purchase, get on with it.
Verdict
I personally don't recommend it to my readers because of its poorer customer support and having issues after using it for 2-3 months, almost in every product. They may have a faulty circuit board or the water isn't heating up because of the heating element.
You can check out the list of cordless irons & steamers that we've reviewed.