Cleaning is a nessesary part to increase the life of an appliance. Steam irons are also included in this.
In this article, how you can clean an iron without worrying so much.
If you are looking for ways to clean your iron's soleplate, water reservoir, and the iron itself then you are in the right place.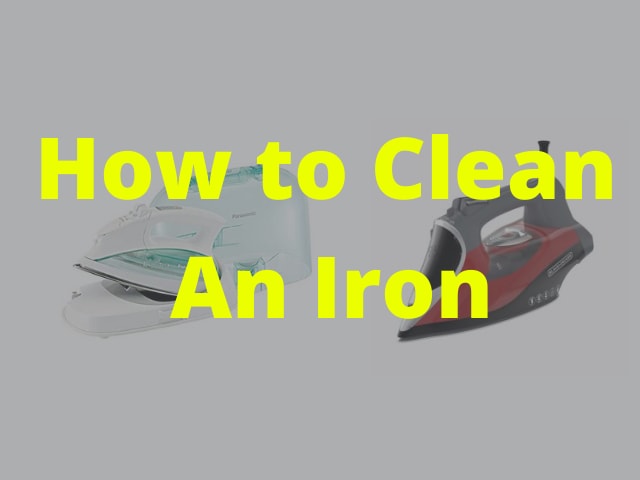 In this post, you are going to find out iron cleaning videos with cleaning tips, etc. Let's get started:
Clean an Iron with Baking Soda
Baking Soda is a cleaning agent, used to clean many kitchen appliances.
Make a paste of Baking Soda and Water: Mix 1 tablespoon of water and 2 tablespoons of baking soda and make a thick paste.
Apply the paste: Apply the paste to the burnt fabric area where the residue is a buildup in your iron's soleplate. Let it stay there for three minutes.
Clean the water holes with distilled water with the help of a cotton swab.
Clean a steam Iron with Vinegar and Salt
You can use Vinegar to clean your steam iron. Vinegar is another strong cleaning agent that is commonly used in home appliances and in the cooking area.