Getting creases out of curtains has always been a problem.
The best way to remove wrinkles is to use Steam Iron. There are many other laundry appliances that you can use to remove creases from curtains.
In this article, I'm going to show you how can you get creases out of curtains without using an Iron with an easy step-by-step process.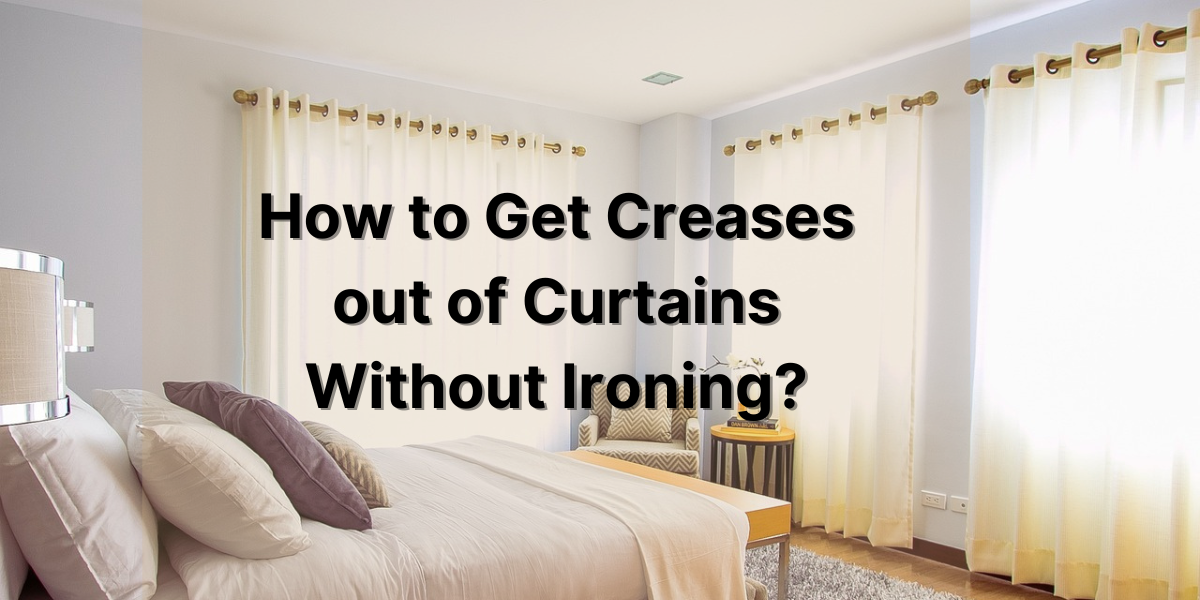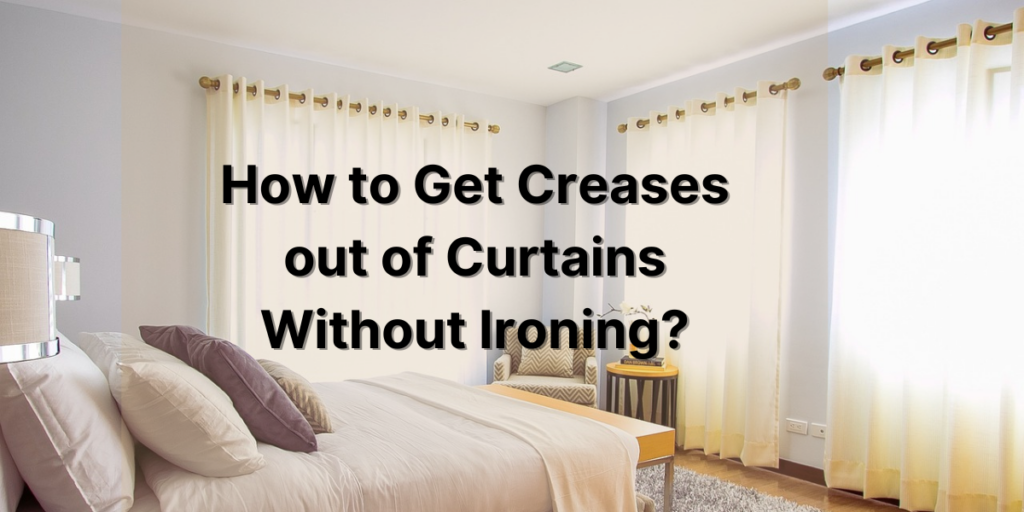 How to get creases out of curtains without Ironing?
You can use your washing machine, dryer, or fabric steamer to remove creases from your curtains easily. Fabrics such as polyester, nylon, or Lycra will not need ironing.
You can use Ironing alternatives to get creases out of curtains, sofa covers, etc. remove wrinkles.
To be on the safe side, always check the tags and read the instruction properly. Know the fabric type, washing instructions, and temperature check.
Using a Washing Machine to remove creases
Check the tag before washing it. If it's washable, then use the lowest setting with a short cycle to wash the drapes or curtains.
When using a washing machine make sure to not use any cleaning agent.
Using Dryer to de-wrinkle Curtains
You can put the curtains & drapes into a dryer after you've washed them (or without washing them) using a delicate or permanent press cycle. This is the best way to remove wrinkles from curtains.
Using a Fabric Steamer
Hang the curtains or drapes and use a fabric steamer and steam them to remove wrinkles from clothes. Do not touch the steamer nozzle directly to the curtain, always keeps a distance of around 8 to 10 inches.
Also read: 5 Best Ways to Get Wrinkles Out of Khakis or pants?
How do you get wrinkles out of sheer curtains without an Iron?
To get winkle out of sheer curtains you can use a clothes steamer. Fill the steamer at maximum level. Point the steamer nozzle near the sheer curtain and hold the steam burst button. Let it air dry and the wrinkles will be gone. If not repeat the process.
Note: Sheer curtains are very thin & semi-transparent in nature, so make sure to set the temperature to the lowest possible setting.
You can use the above method to remove wrinkles from chiffon without using any Steam Iron.
Conclusion
If you've wanted to wrinkle-free your curtains or drapes without using an Iron then you can use fabric steamers. Fabric steamers are best as they will take less time to remove wrinkles than a washing machine or a dryer.
Washing machines and Dryers are more costly in terms of electricity expenses plus I don't like to put my new curtains & drapes into these appliances.