How to get Wrinkles Out of a Graduation Gown?
Graduation ceremony getting popular day by day. You want to look the best in your graduation gown, right?
However, graduation gowns are prone to wrinkles and they can ruin your special moment easily.
So in this article, we're going to help you to unwrinkle your graduation gown without spending money on laundry.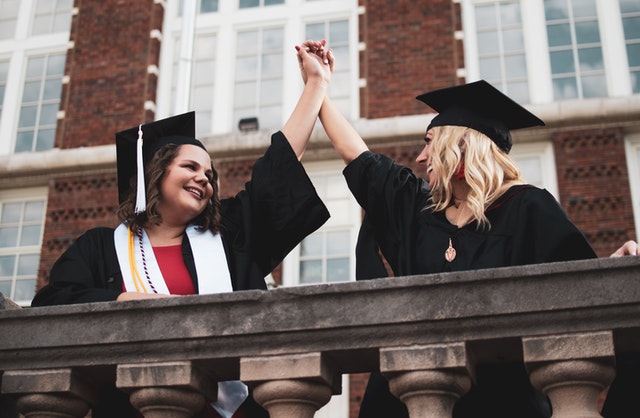 How to Get Wrinkles Out of a Graduation Gown?
Some of the best ways to remove wrinkles from graduation gowns are discussed below. Using a steamer is less time consuming and will remove wrinkles easily.
Use a Handheld Steamer to steam a graduation gown
Start by hanging the gown on a hanger after removing it out of the cellophane packaging. It will make the gown wrinkles get soft, making it easy to get rid of hard wrinkles.
For the best result, you can use a wooden hanger rather than a wire hanger to hang the gown.
Fill the water tank of the handheld steamer and let it heat. When ready apply steam from a few inches of the gown from up to bottom.
Occasionally, stretch the gown to the bottom gently to remove creases quickly.
After 10-20 minutes, your gown will be wrinkle-free and ready to wear.
Use Steam Shower to unwrinkle graduation gown
While many of us don't have a steamer at home but surely a steam shower is common to have. Steam is the main ingredient that you need to remove creases out of your gown.
Set the temperature to the highest and hang the gown near the vapor steam where it won't get splashed by the water directly.
Run the hot shower water for at least 15-20 minutes. The steam will de-wrinkle the gown. For effective and quicker steaming, you can close the bathroom door/shower door.
Iron your Graduation Gown
Can you iron a graduation gown? Yes, you can iron a graduation gown with a low-temperature setting for polyester fabric.
The gown is made of polyester and polyester requires a low heat setting when using an iron.
If your iron has vertical steaming features, then hang the gown on a door and use the steam burst button with the lowest temperature setting. Steam downward of your gown which will remove most of the wrinkles.
If your iron doesn't have vertical steaming, then use an ironing board and place a towel before the gown. Steam the gown horizontally when it is in a straight position.
Within 10-20 minutes most of the iron will go away.
Graduation Gown Fabric Type
Graduation gowns are popular because you've to wear them at your graduation ceremony. You cannot wear any other clothes on this special day.
Graduation gowns and caps are made of matching polyester fabric, either shiny or matte. Different colors represent different levels of graduation.
Bachelors' and masters' gowns in the United States are similar to their counterparts in the United Kingdom. The bachelor's gowns are now designed to be worn closed, and all are at least mid-calf length to ankle-length.
The master's gown is designed to be worn open or closed. The masters' gown sleeve is oblong and, though the base of the sleeve hangs down in a typical manner, it is square cut at the rear part of the oblong shape.
Remove wrinkles from
Conclusion
While getting wrinkles out of a graduation gown is tricky but a wrinkle-free gown on your graduation day is needed to make it a happy memory.
The best method is to use a handheld steamer to remove all the creases and wrinkles easily without spending much time.